Description
Kids Smart watch phone
Keep track your kids and keep them safe with this touchscreen, waterproof, GPS children's smartwatch tracker !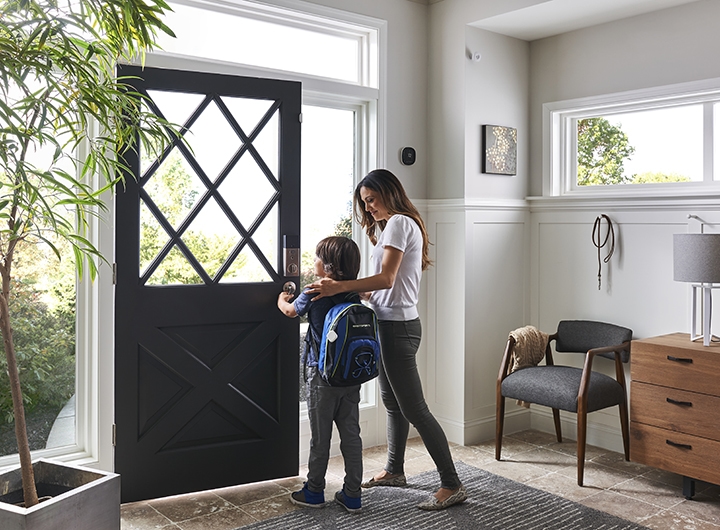 GPS TRACKER & SOS BUTTON:  With GPS (AGPS) and Local Base Station (LBS), our Kids GPS Tracker Smart Watch W/ Camera phone provides real-time location tracking. When in danger, kids can press the SOS key for 3 seconds to circularly call families' numbers for help.

Keep tabs. Keep calm.
Setting up automatic notification alerts is easy. When you're ready to pick up your children at school or practice, they can press the power button twice to send their real-time location right through the app. Or, if they're in trouble, they can send an SOS.
CAMERA AND CHAT CAPABILITIES

Talk to your kids via voice or camera chat, then save the sweet pictures to keep the memories alive forever.
WATERPROOF DESIGN = NO WORRIES

The waterproof technology ensures you don't have to worry when your kids are washing their hands, playing in the rain, or forget to take the watch off in the shower.
FEATURES:
3G Capability: the smartwatch uses a 3G network for communication to your child's smartwatch.
Two-way clear, stable calls: Store up to 10 phone numbers in the child's phone book or dial independently with simple keypad operation. Unique antenna design and multiple calibrations ensure a stable call.

Dual parental control: To help control the watch and track the positioning of your child, parents download a corresponding app to their phones to access all features of the kid's smartwatch.
Precise GPS remote monitoring: Real-time GPS and LBS positioning so you can easily track your child's whereabouts.
Electronic safety fence: Set the child's activity range and when the child leaves the set area, your mobile phone will receive an alarm prompt.
SOS button: The SOS emergency alarm allows your child to easily alert you in the case of danger.
Easy group chats: Group chats with multiple mobile phones to make communication more convenient.
Camera and photo album: Kids can take their own pictures, save them to the photo album, and send them to family and friends.
Games, flashlights, alarms: The smartwatch also features fun and educational games, a flashlight, and an alarm clock.
Ultra-thin band, comfortable fit: The soft, thin silicone band is rich in texture, making it comfortable for the child to wear the watch. The unique, multi-hole design ensures a perfect fit for any size wrist.
Lifetime waterproof design: The waterproof technology ensures you don't have to worry when your kids are washing their hands, playing in the rain, or forget to take the watch off in the shower.
Long battery life: With a high-polymerized custom battery, the smartwatch charges faster and lasts longer, eliminating the trouble of charging every day. A low power alarm alerts you when it's time to recharge.
Safe for children: With low radiation and an eye protection color screen, the smartwatch has been specially designed to be safe for kids.
SIM card NOT included: You'll need to purchase a micro SIM card that works with a smartwatch. We recommend the SpeedTalk mobile SIM card, which offers services starting at $5/month (no contract and no cancellation fees):
Specifications:
ROM: <128MB
Battery Capacity: 300-450mAh
Type: On Wrist
SIM Card Available: Yes
Rear Camera: 0.3MP
Language: English
RAM: <128MB
Case Material: Plastic
Resolution: 240 x 240
Package includes:
1x Kids Smartwatch with GPS Tracker

Payment & Security
Your payment information is processed securely. We do not store credit card details nor have access to your credit card information.