Description
LARGE 14 EGG CAPACITY
With this rapid Egg Cooker you can make up to 14 boiled eggs in just minutes thanks to its 350 Watt power rating. No need for an egg timer as our Egg Boiler includes a measuring cup which has level markings to indicate how much water is required and how many eggs you're cooking and whether you want soft, medium or hard boiled eggs.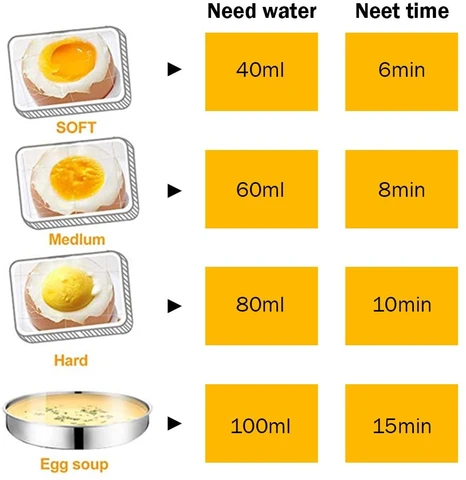 One-touch cooking 
Simply fill up the measuring cup to your desired water level, choosing between soft, medium or hard boiled, turn it on and within minutes the alarm will let you know that breakfast is served!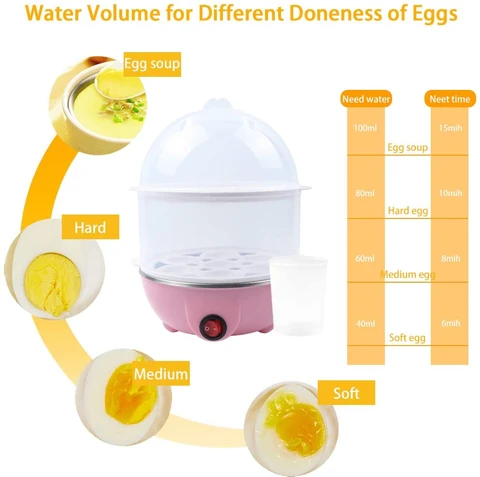 Multifuction
Alleviate appliance clutter with the Rapid Egg Cooker. Steam vegetables, dumplings, seafood, warm tortillas, and more! Making full meals is a snap with the double decker tiers , the options are endless! With this double-layer egg steamer, you can complete the food your family needs in a matter of minutes.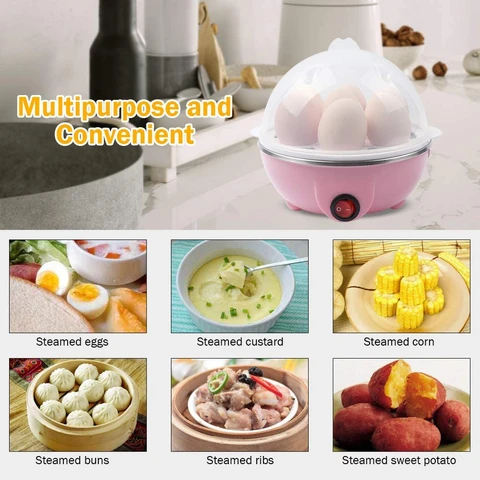 Easy to Use and Clean 
Just add water with the included measuring cup, put eggs on the egg holder, plug in, and in just a few minutes, have beautifully cooked steam boiled eggs.This appliance is very easy to disassemble and clean. Simply remove the egg holder and/or bowl and wash these parts with detergent and a sponge.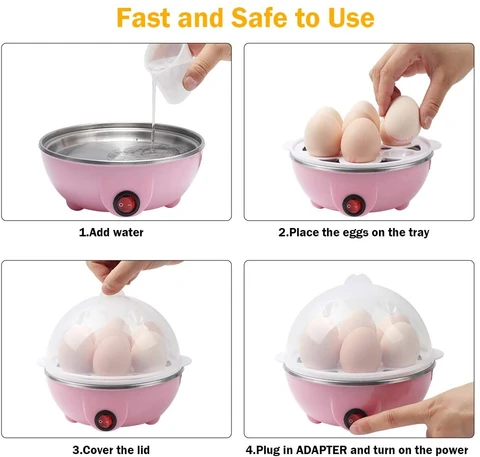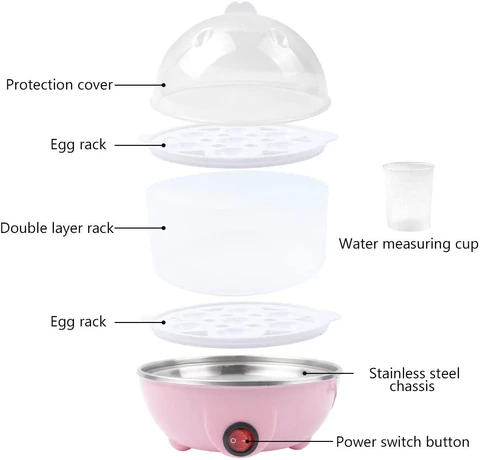 Specifications: 
Egg Cooker Material: food grade PP plastic and stainless steel
Egg Cooker Size: 165x165x260mm
Capacity: 7~14 eggs / time
Egg Cooker Power: 350W
Egg Cooker Voltage: 220V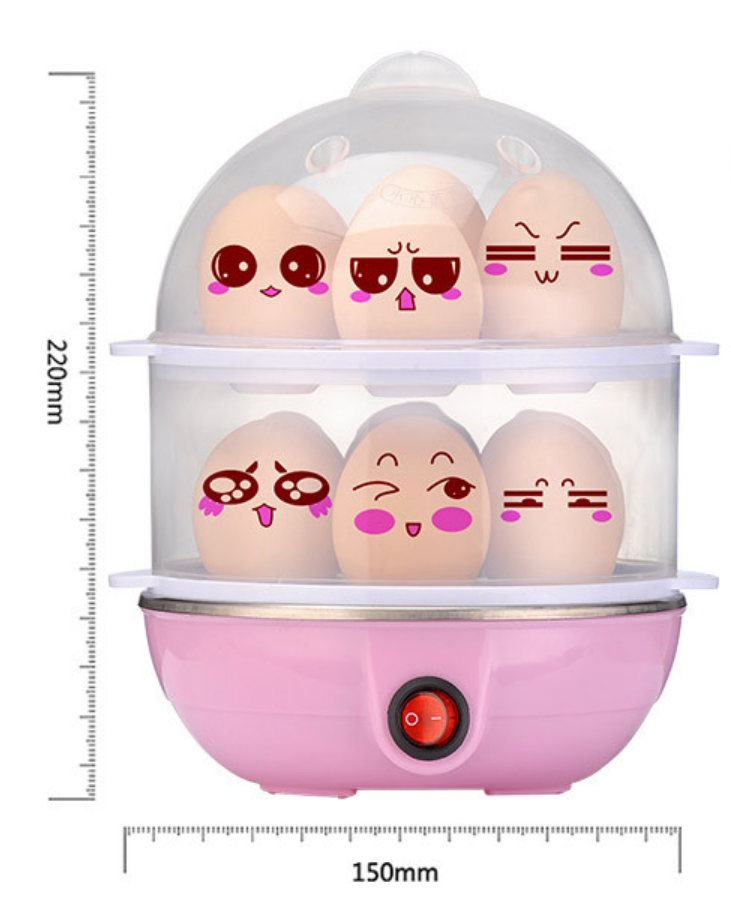 Payment & Security
Your payment information is processed securely. We do not store credit card details nor have access to your credit card information.