Description
Heating Pads For Cramps -Heating Pad For Neck And Shoulders

ENJOY A CALMING HEATED MASSAGE AT HOME!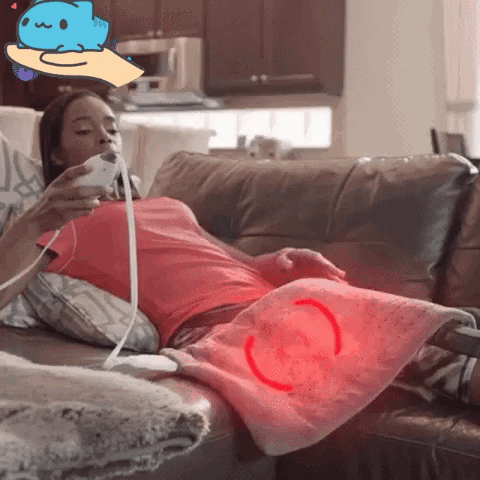 The Revolutionary heating pad for back pain relie combines the benefits of weighted pressure with the soothing relief of an extra-large heating pad, plus massaging vibrations that can be turned on and off! The secret is the soothing heat that gets absorbed into the weighted clay beads, combined with massaging vibrations delivering soothing pressure therapy to muscles and joints.
SOOTHING HEAT - Offers 3 therapeutic heat therapy settings for custom relief
WEIGHTED DESIGN - Delivers the calming benefits of soothing pressure therapy
MASSAGING VIBRATIONS - Features three optional vibration settings for a massaging sensation
COMFORTING EXPERIENCE - It calms muscle aches, loosen stiff joints, relieves hand pain and soothe menstrual cramps.
KING-SIZED COMFORT - It can be used on virtually any body part from your back to your arm
ONE-TOUCH CONTROLLER - The controller with extra-long cord features 3 therapeutic heat settings & 3 massaging vibration settings
SOFT MATERIAL - Stitched with soft, luxurious material for added comfort
Specification:

 * Material: Super Cosy Flannel
 
 * Size:40*30cm
 
 * Color:Light Grey
 
 * Power:100W
 
 * Voltage:220V
Package Included:
 
  1* Electric Heating Pad
 
  1* Controller
 
  1* Manual Instruction
Payment & Security
Your payment information is processed securely. We do not store credit card details nor have access to your credit card information.